Speculative Evolution is hypothetical scenarios in the evolution of life, like how life would evolve in the future or how it would be on other planets or if the K-T Mass Extinction never happened. There are 3 main parts of Spec Evo. Xenobiology, Alternative Evolution, and Future Evolution. I am gonna talk about the subfields of Spec Evo for you peeps who don't know it but in short paragraphs and sentences.
Future Evolution
It's exactly what it sounds like, it's the evolution of life on Earth, 10s to 100s millions of years after today.
Xenobiology
It's aliens, just weirder looking and are also the result of evolution too.
Alternative Evolution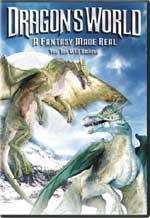 What if dragons were real? What if the K-T Mass Extinction never happen? Just a much of "what ifs" in the history of life on Earth.
Alternative Universe
What if there was an universe, exactly the same as ours just there is a new continent or there's an universe were the laws of physics are extremely different. What would life look like?
Post-Humans
Not really a subfield but it's basically the future evolution of mankind and what creatures descended from man both from Earth and other worlds would look like.
Transplanted Terran Lifeforms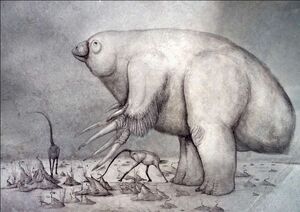 Also not a subfield. How would lifeforms from Earth evolve on other planets or moons? That's 'bout it.
Their are also "Speculative Paleontology" (where real prehistoric lifeforms are depicted with speculative behavior and appearances) and "Believable Redesigns" (where a already existing fictional creature is given, a more realistic design) but I feel like those can get their own contests. Now with all of that stuff out of the way, now for the rules!
FINALLY
1. Have "specevocontest" in the tags
2. The max amount of entries per person is 5, try not to make them all aliens or future animals or alternative evolution critters. Make at most, 3 creatures that belong in the "future evolution", "alternative evolution", "xenobiology", "alternative universe", "post-human", or "transplanted terran lifeform" groups.
3. Try not to make already existing spec creatures, make original ones.
4. Only creatures are allowed.
5. Deadline's on the 30th of September.
6. The critter with the most believable, unique, and original design with the most reasonable evolution and anatomy (to me at least lol) wins! And also if their design is good lol.
Have fun! Sorry with all the stuff in this thread lol.
Heres a link to the creature
http://www.spore.com/sporepedia#qry=sast-501052076904