Hi Sporum, as I promised, I'm making my first create-off! *cheers from the crowd* so, I'm sure you all know what a create off is, it's a fun contest that puts you against other creators, the winner progresses and so on.
So, let's get started with it:
Themes
Well, as you've all seen in previous create-offs, the themes were looking for a specific style, I'm not. The themes are as follows in no particular order:
Creatures, no outfit
Vehicles
Spaceships
Buildings
Creatures, outfitted
Rules
I am the only judge
Deadlines will be announced when themes are announced
Creations must be original, from scratch
DO NOT alter or use one of your old creations and call it an entry
Use any expansion you like, I'm judging on what you've done with the parts you've used
How you enter
PM me or post in this thread a pic or link to pic of your creation.
COMPETITORS
1. Dinolizard12753*
2.Serrekiel*
3. MaxxToron*
4.Salooverall*
5.POISONBREATH*
6.StheT*
7.TGSCreations*
8.HangingDeath*
9.Evolver300*
10.grindstone*
11.Lord_Srit*
12.Northe
13.MadEyeJude
14.Wildabeastjb*
15.Tonysaur*
16.Lazyponi*
*= eliminated.
Good luck and have fun.
Round one- vehicles
Ok, so basically create the best land, sea or air vehicle you can! Spaceships will not be accepted. For tips, there are many good creators of vehicles, see what they did and learn from them. The deadline is in ten days.

Northe vs. Dinolizard12753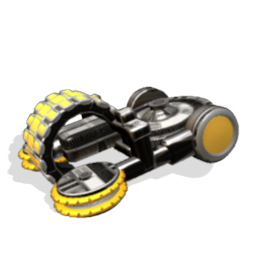 Winner: Northe



By default, I loved the colors, but there wasn't enough 'substance to the vehicle, I mean I prefer it when all the creation is in one lump. You has bits of yours not really attached, mainly the yellow thing on the front. Overall, the creation was well-thought-about and original. Even if your opponent had an entry, you'd have had a good chance, okay, very good. Good luck in round two.



Lazyponi vs. Wildabeastjb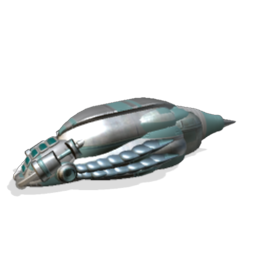 Winner: Lazyponi



Nice entry, but you should have made it more colourful. It was pretty much just silver and, at a glance, not very complex. Not to take anything away from you though, it looked 'makeable' in real life, and I couldn't have come up with a winner to that. Oh, btw by default.



Salooverall vs. grindstone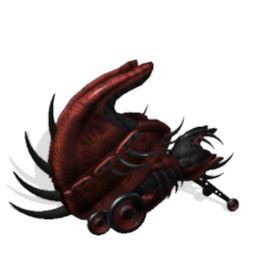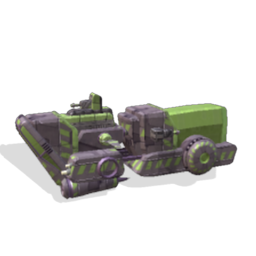 Winner: grindstone


this was, don't get me wrong, not so close. Though salooverall had a good entry with nice paint, it was outclassed by grindstones. Grind, you have the best entry of the round, complex, realistic, fits the description. When a vehicle is good, which is hard to do, I really appreciate it because I think vehicles are the hardest things to do. Excellent, well done.




Serrekiel vs. Lord_Srit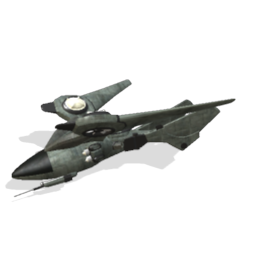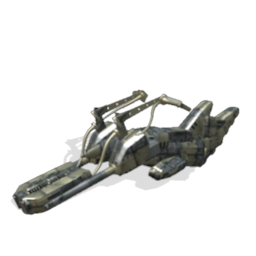 Winner: Lord_Srit



Close one. Serrekiel could have been more creative than making it look so much like an everyday plane. Lord_Srit made something totally unique that I had not seen before, that's what won the day for him/her.



MaxxToron vs. HangingDeath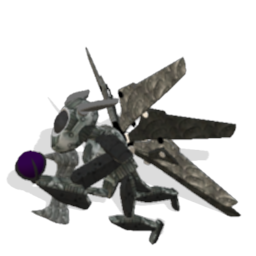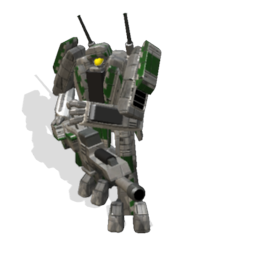 Winner:HangingDeath

MaxxToron made an creation a call incomplete, there's empty spaces all over. Hang made a great mech, pretty much perfect, looks realistic like its carrying a weapon rather than having it built in which is hard. Good luck in the next round.

Tonysaur vs. MadEyeJude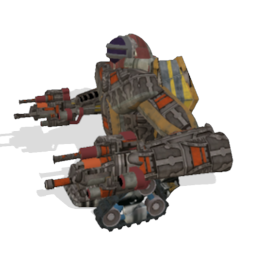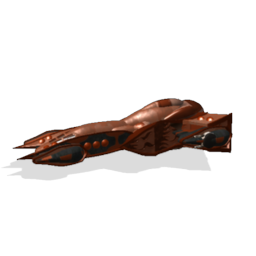 Winner: MadEyeJude



This may be a shock to some of you, like it was to me when my opinion changed about this match up. Tonysaur, your creation was excellent, but, the paint was a bit all over/ random. Though it looked like it had proper arms, it wasn't as good as Mads. Mad, I want one of those! It was Definately one of the best vehicles in the round. You made a good choice making a 'vehicle' vehicle and it shows. Well done.



POISONBREATH vs. StheT


Winner: POISONBREATH



By default, great entry. Looks like all the mechanical parts are exposed lol! Another great one for the round. It would have been nice to see competition to that...



Evolver300 vs. TGSCreations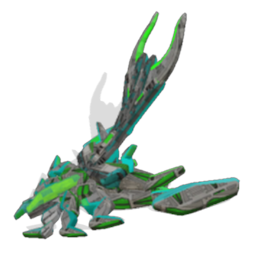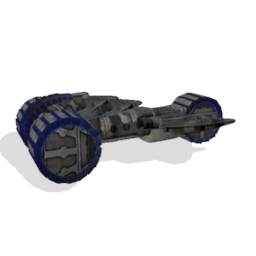 Winner: TGSCreations



This was the hardest match-up to judge easily! Two excellent creators came up with two excellent creations. TGS, the reason you won was because I just loved the realistic shape and bits of blue. Evolver, your creation, it was hard to make out what it was and the bit on top that stuck out made it more so. That's why you lost.

ROUND TWO- CREATURES, NO OUTFIT.

TGSCreations vs. HangingDeath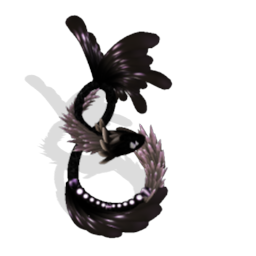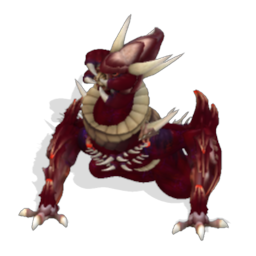 winner:TGSCreations
This was very difficult to judge! Hangs entry was great and it looked like it was about to attack, the color fitted its 'personality' and I like the way you used the horns. TGS, I see what you mean about creatures being your speciality! The color was simple but was just perfect, the shape was awesome. I have no real criticism for that at all. Yours was the best entry of the round. Good luck in the semi-finals!
Grindstone vs. Lord_Srit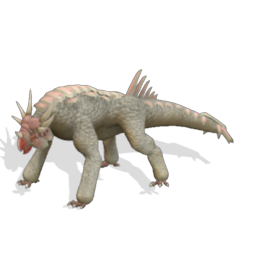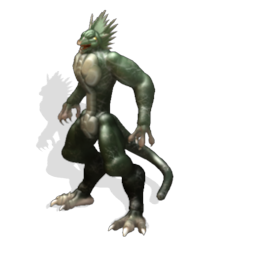 winner:Grindstone
Another tough one! Lord_Srit, you could have added more details and color, maybe something on the end of the tail. The shape was nice as well, it just wasn't as good as Grinds entry. Grind, you have a perculiar entry, an amazing head but not much on the rest of the body, I like the spine, but that was pretty much it on the main body. Stil, it's enough to get you into the semi-finals.
Lazyponi vs. Northe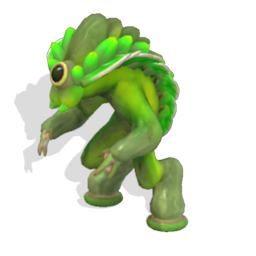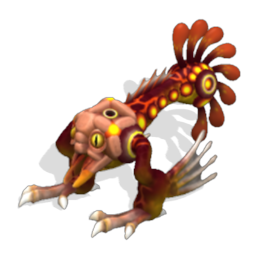 winner:Northe
Northe, I love your style for creatures, bright, very unique even though I like colouring simple, yours is nice, the shape was original and I like the way you used the armor parts in the head. Lazy, yours was good, I like the color was great, but there was nothing on the front at all. That's what lost it for you. Good luck in the semi-finals, Northe!
POISONBREATH vs. MadEyeJude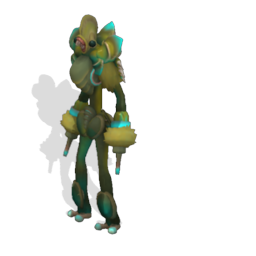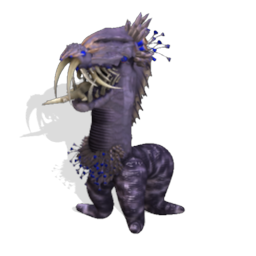 winner:MadEyeJude
This was not really much of a contest. Though I like the way POISONBREATH used creature parts to make an outfit. Very clever. Mads entry was absolutely fantastic! The mouth was amazing with the teeth and the color was great! It looks like a real sea monster! Good luck in the semi-finals!
SEMI FINALS- SPACESHIPS
Northe vs. TGSCreations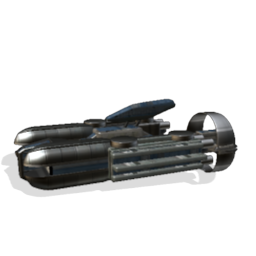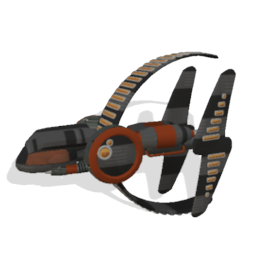 Winner:Northe
Well, two spaceships that didn't look like anything I could imagine existing in rel life! Well done both of you for your creations. Northe,your creation was not very complex at a glance, but that is because of how complex it really is, the shape and color were good. TGS, although you made a good spaceship, you could have done that little bit extra on it to make it a winner, your color design was better than Northes though, but color isn't a important as structure. Good luck in the final, Northe!
Grindstone vs. MadEyeJude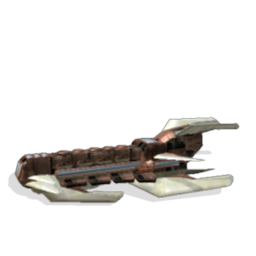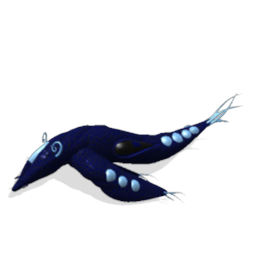 Winner:MadEyeJude
Mad, your creation was the best of the round and one of the best spaceships I've seen. You did a great job of making it look so real, like a creature! I'll really be looking forward to you against Northe! Grind, your entry was good too, it's idea is good with all the different sections to it, it just isn't unique/eye-catching enough to beat mad.
FINAL (THE BIG ONE) MADEYEJUDE AND NORTHE'S THEME IS BUILDINGS!
there's no real deadline, just get an entry in as soon as you can
MadEyeJude vs. Northe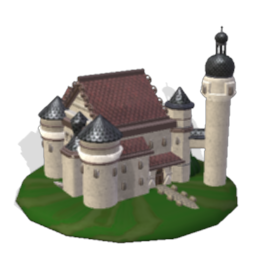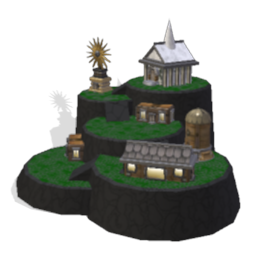 Man, this was SO hard to judge! You two are top-tier creators no doubt! Mad, your building is great, the towers are good the roof looks so detailed, I have only one criticism: I don't like the grass. It just doesn't look real enough. I am not saying your building is anything short of perfect, just at this level you really have to pick out the fine details. Northe, WOW buildings really are your speciality! Though mads 'building' was better, you went for a different approach, a village! Very unique, I have not seen anything like that before, that may be why I feel the way I do; the effort it must take to make each and every part of the village, I like the stone-like outer rim and your grass was better. I really didn't want to make one of you lose because you both deserve it, you both showed incredible skills to get even this far and I wish you both luck in upcoming contests. Mad, I've seen your creations and seen you enter contests and I see you do well in all of them and if you won any, you really did deserve it. Northe, I've seen you post creations since you had about ten posts and have seen you enter and do well just like mad, I really can't split you. Again, I do think you both deserve this but in the end I had to pick only one winner.
Winner: Northe