My second entry:
The Star Lance
(A blatant rip-off from Dr Who)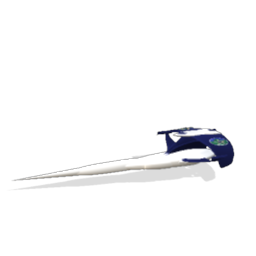 A long time ago, in a galaxay far far away....
Yeah, yeah, another plagiarism
An acient and noble race had reached what they thought was the pinnacle of their civilization. Arrogantly they named themselves gods and began to mettle with the very fabric of reality. But, as they tinkered with time and space they drew ever closer to an ancient evil. Soon these Lords of Time were at the gateway of what they thought was a new universe to explore and learn from. Instead they opened a rift between this universe and a universe of pure horror. Although they acted quickly to seal it again, it was not before the "Space Vampires" flooded into this level of being. Huge, monstrous creatures, these wraiths of another plane began to feed on the life-force of the planets of the universe. In so doing, they increased their numbers and infected other worlds. The Lord's of Time fought these minions with every technology their civilization had achieved without success. So powerful were the Vampire that they resisted all of their weapons. Finally ot of desperation, as the latest planet fell to the monsters, a captain set his ship on a collision course with one of the fiends and pused his engines to full. To the astonishment of the admirals, the ship pierced the skin of the vampire and lanced it's heart, killing it. Armed with this new insight the Lord of Time constructed a new class of ship, the Star Lance.
(really they called then Bowships, but that was a stupid name)
Despite all they had learned on the manipulation of fabic of this reality, the Lords of Time found that they had to rely on the simplest of weapons, a stake through the heart. (Now mind you, each of their stakes was nearly 30 kilometers long and the point of it tapered down to the width of a single electron. Plus it could make the Kessel run in under 12 parsecs. So don't think they weren't all that and a bag if chips.) Anyways. the Lords of Time sent out their ships in the millions to hunt down and destroy the horde of sapce vampires they had released. In a battle that lasted for centuries the war raged across the cosmos. Each Star Lance locating a vampire. Lining up with it's heart and then charging at full speed into the abomination. Only at the last second could the command module detach as the rest of the ship plunged into the leviathan, killing it. And so, the Lords of Time finally triumphed. But even to this day they maintain one last Star Lance to battle readiness should they discover that they have overlooked one of the scourge that they unleashed.