NLB: the start of an alien invasion!
The NLB:
Neon
Like
Beings
Rules and Basics:
First of all: an NLB has a black paint base. It provides the glowing effect that is necessary for the 'Neon' in 'Neon-Like Beings'. Second: always add 'nlb' to the tag of your NLB creation! And third: give it your own touch! I don't want you all to make copies, just make your NLB.
Rules:
1: No spamming, bad language or any other bad stuff!


2: No more than 2 pages at one time about off-topic matters, unless asked for permission.


3: Questions about the NLB should be posted both on the forum as well as to one of the leaders if your post is not answered(via PM's).


4: Promoting your own contests is allowed, promoting any kind of commercial organization is NOT.


5: We will not deny any questions by whoever it is from, unless he/she is banned from this forum because of not following these rules(or is a troll/spammer).


6: Always listen to the Leaders as if they were SporeMasters. They are trying to keep said SMs away from the lock button.


7: It is the member's responsibility, as well as the Leader's, to get this thread back on topic when it has been off-topic for more than the above amount of allowed off-topic posts. If it takes multiple posts to accomplish this, and any specific member ignores these urges, they can possibly be suspended from the thread.


8: The topic of all Sporum threads is SPORE. Not Pokemon or Minecraft. These things have caused the downfall of many a great club. Let us not repeat that here.


9: We will not kill you if you double post. Triple post, maybe. Just try not to do it!
Remember these rules, and follow them to the very word!
Advertisements:
_______________________________________________________________________________________________
Dead Space Challenge: view here
_______________________________________________________________________________________________


Contests And Stories:
The Contests:
NLB TEMPLATE DESIGNER CHALLENGE

(Click for the site)
Entry period: 3/22 - 4/14
The Stories:
The story of Nelabè. Click
here
to read it.


Basic Parts And Usage:
Basic parts:
1:
2:
3:
4:
5:

Basic usage:
-Single parts:
(used 2)
You can use the arrows on 2 to make the part look the way you want it to look. You can also make it bent in other directions.
(used 3)
Spikes can make a creature look very unnatural. And that's what we are making. We aren't copying the real world, we are creating our own.
(used 1)
1 is a nice alternative of feathers and stuff. It has something out of the ordinary. Just try it out, you'll see.
(used 4)
If you want something to look mechanic, you better use 4. It's much like a... you know... a thing. It can also be used as a detail on an exotic creature. It makes it look like... err... an exotic creature.
-Combinations:
(used 1 + 5)
Use the arrows to edit the size of an object. Use TAB to turn an object in all directions (3 rings instead of 1 or 2)

(used 3 + 4)
Some parts can go on top of others. One of them is 3. There are some others, but they are rare.
(used 1)
Turning around 1 can give you a very strange paint way. Turning around 5 gives you extra skin, which you can use to make a face.
(used 1 + 3 + 5)
Putting 5 over 1 can give a cool result. 3 can make it look more spiky. Remember: 3 can't be putted on everything. Things like eyes are exceptions.
(used 1 + 4 + 5)
By making 4 smaller than 5, you can make something very technical. Adding 5 to it can make it look phenomenal.

(used 4 + 5)
These are but examples. You can use these parts in any way you'd like to! Also try to mix other parts with the basic parts. Remember that these are just idea's and not rules!!! Feel free to say what you think, you should really do that.
(used 4)
Just try out how to use parts! Experiment a lot, that can help you figure out what you want.
(used 1 + 4)
Adding 1 in the previous example will give you a very exotic look you might like to use. One of the reasons is that you seperate the bright white spot in the middle from the green edge. Very hand for robots.
(used 1 + 2 + 4)
4 looks very much like a wire, so it's excellent for mechanic beings. The example didn't work out very good I'm afraid, but trust me: it gives a great look.
(used 1 + 4)
Using 1 and 4 in this way makes it look like a button or something. I use it very often in my NLB's.
Have fun!
As you can see, the NLB has switched hands to me, dinofan09. This is only because I am online more often then debries and I will be able to update the OP much more often then he. Veteran NLBers, consider this like the old thread! Except, MUCH LESS SPAMMY. I will not hesitate to enforce ALL of the rules, or make them even more strict than they already are.
Veteran Members(those who were here in the Old Days of the NLB, before this thread was made):
debries
xshadowed1
Beastmaster7700
Vivi95
MCRCKC
gavinteer1
dinofan09
J3PSS
properhealth
:cool guy
creature603
ThyTombStone
koopakilla
The New Recruits(those who have joined only since this new thread was made):
Meowimotto
Dracos9z
FLCGM_2
spymate12
Ramnok
chantal71
Dazariian
rondogw
NeonJester
Irene_2000
~NLB Fanart~
This is a place for all of the banners and signatures made by both members and visitors alike that feature an NLB creation or have an NLB theme. I will update it regularly.
Creature603
Debries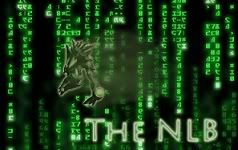 Gavinteer1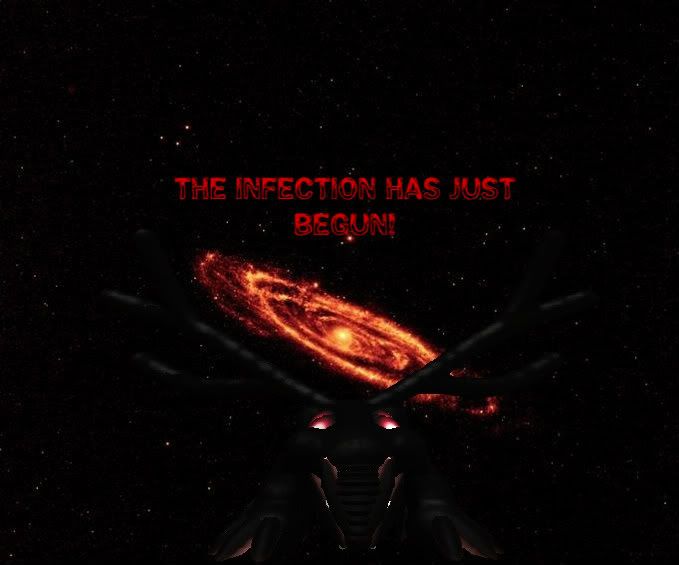 ~Dark Injection NLBs~
I made this section as a special treat for all those members of the NLB that have and use the Dark Injection mod created by Davo to create NLB creations. I believe they deserve a special section dedicated to them, and so I will post them all here for fame and glory!
Debries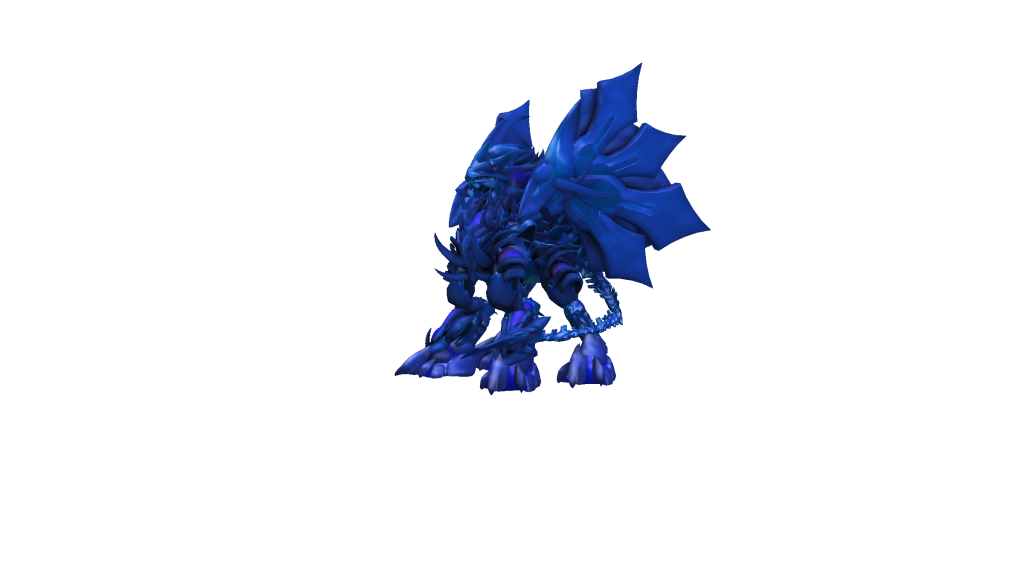 SuporeMaster
Creature603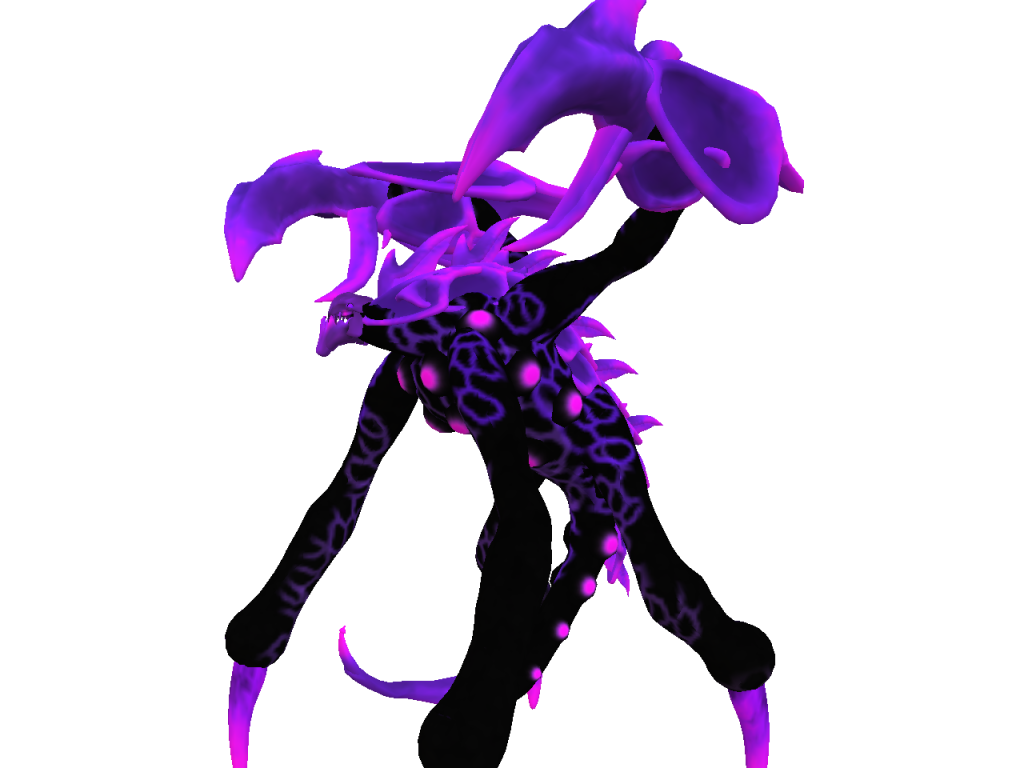 These guys have shown true dedication to the NLB by taking the time to create these creatures that can't hardly be shared in a legit manner. I praise them for that as the OP Leader, and you should too! Let them be forever immortalized here on this forum, and praise their loyalty!
~GA Possibilities~
We are progressing through the planing stage of a potential GA series of NLB Adventures. We have many possibilities, however we are pretty sure we already know what we are going to create. I will post the idea in this section and the members that are working on specific areas of the Adventure.
~Universally accepted idea~
"A little boy's home planet is taken over by NLB invaders. He successfully escapes the wrath of these invaders, but is separated from his parents in the process. He is found, and initiated into a group of rebels lead by a female character, who plan to take back their city from the NLB. In a second installment, they begin to fight back by infiltrating the city, which has now been vastly changed and dominated by the NLB. The sky is now in perpetual black, the plants and animals are slowly mutating, and new buildings are being erected over the older ones. The rebels race is now enslaved to the NLB, and the NLB are dragging a few of them into a factory each day, never to be heard from again. Our heroes learn that the boy's parents have just been taken, and plan to rescue them.
In the next act (due to complexity it'll probably have to be an third adventure), they must sneak into this factory, and rescue the boy's parents. Here, they learn the dark secret of what exactly the NLB are doing to the civilians. What exactly, I'm not sure yet, maybe they mutate them into soldiers, or, more disturbing, use their life source as energy to power the NLB's wonder weapons. They successfully rescue the imprisoned civilians and the boy's parents, but only to be themselves captured. In the final Adventure, they will have to break out of their prison before they suffer a terrible fate, and destroy the weapon poisoning their planet....."
Of course, this is very much a WIP. Nothing is set in stone quite yet.
Soldiers for the Invasion, created by Gavinteer1