Here the templates.
RaptorWing template male: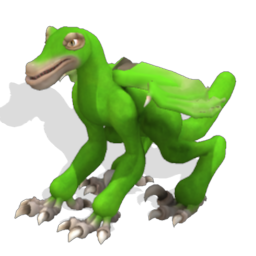 http://www.spore.com/sporepedia#qry=usr-dragockon%7C500665284124%3Asast-500726783761
RaptorWing Template female: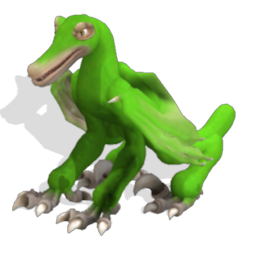 http://www.spore.com/sporepedia#qry=usr-dragockon%7C500665284124
Accepted sheets
all the Accepted sheets will go here.
The sheet you fill out to join.
RaptorWing sheet:
Profile name:
Creature name:
Your nick name:
Appearance:
Personality:
Description:
Human sheet:
Profile name:
Human name:
Your nick name:
Appearance:
Personality:
Description:
The Accepted sheets

Dragockon max char's RP maker
Profile name: Dragockon
Creature name: Rook
Your nick name: Drago
Appearance:
Personality: caution fights to death for her loved one or friends. Determined
Description:
she is dark blue with bright blue lines. She want to ask so many questions but has no one to ask them. She is a herd fighter and fights for her loved one to death.
Profile name: Dragockon
Creature name: Darman
Your nick name: Drago
Appearance: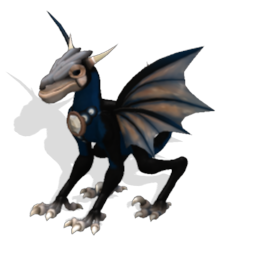 http://www.spore.com/sporepedia#qry=usr-Tierax%7C500728866893%3Asast-500741062242%3Apg-20Personality:
Strong, the leader kinda thing, Wise.
Description:
Darman as a lot of armor and horns and he is black with a crystal in his chest. He watches his loved one and gives good advise, he is strong and smart.
Profile name: Dragockon
Human name: Xend (say like X-and)
Your nick name: : Drago Drake Draco Drakon one of those most of the time Drago.
Appearance: Xend has blue eyes and she has brown strait hair. She has armor, that covers her wrist, chest, and legs. And she has a hoody, her armor is steal. Like this
http://www.gamersworldbd.com/images/Assassins-Creed-2/Review/ezio.jpg
But female and more modern, no red ribbon thingy, and steal chest, wrist, back, and legs. Army boots too. Oh almost forgot black instead of white.
Personality: Very quiet kinda person it take time to get her talking. She does not laugh very much and likes jumping around. (she an Assassins kinda person if you know what I mean, as far as her life goes.)
Description: Her parent were killed by the robots when she was 7. She only escaped by being sneaky and hiding in a small cave. She has always moved from robot city's and human city's, She tries to stay in human city's but she has no pass to if the guards catch her she's dead. Same goes for the robot's too. She has no friends or any one left of her family and lives mostly only.
Profile name: Dragockon
Human name: Sara
Your nick name: Drago drake drakon, mostly drago.
Appearance: Sara has dark strait hair and blue eyes. She is white but her skin is dark. This is her armor.
http://2.bp.blogspot.com/_ezXfXwVkn3k/TUd8JcnrvqI/...bO9pF0_s/s1600/ih_marine05.jpg
Personality: Unkown
Rank: lieutenant
Description: She has a small squad of three people. One sniper and two guys with SMG's, They go on misstion into the robot cities to get information on their plans. But like any other human they still are called back to defend the human city's.
Gender: Female
:cool guy
No sheet yet
Tanadin
Creature name: Dran
Your nick name: Fire
Appearance: Imagine the template. Now make that moore dragon-like and add another pair of wings. Two nose spikes, and one tail with an arrowhead. Color it azure blue with red details. Green eyes. That's Dran here.
Personality: Doesn't trust anyone. Wants people to just leave him alone.
Bio: Nothing so far. I'll update as the RP progreses
Dinofan09
Profile name: Dinofan09
Creature name: SharpTalon
Gender: Female
Your nick name: Dino
Appearance: If/when I get my Spore working I'll tell you. Color: Silver with flecks of Army Green. She can change color to different hues depending on her mood, but these are the two main colors she dons. Eye color: Blue with yellow speckles in them. He talons are rumored to be the sharpest of any newborn RaptorWing, and she prides herself on how sharp she manages to keep them.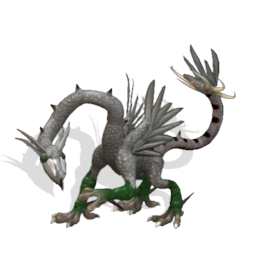 [/
Personality: Strong, brave, and fearless, yet this can be a weakness in her. She is yet too young to understand that when you die, it's forever. She would fight any opponent to save those she loves, and is prepared to take a Leadership role, and still listen to the ideas of others. She has a tendency to be a Lone Wolf sometimes, but is always a great ally to have. She is smart, and loves those who befriend her. She would be willing to die for anyone, even her enemies (depending on situation).

Second sheet
Profile name: Dinofan09
Human name: Mira
Your nick name: Dino
Gender: Female
Appearance: Human, obviously. She has short blonde hair that covers her ears, she is only about 17, has great strength, her eyes are green with flecks of bright blue, and she is rather attractive.
Personality: slightly stubborn, refuses to be thought less of because she is a girl, loves to chat with her friend, whom is a guy, and likes the same stuff she does, is very adventurous, and loves the outdoors. Can handle a weapon with surprising accuracy for one with no formal training.
Description: I'll edit this later
Tierax

Profile name: Tierax
Human name: Barazen
Your nick name: Bar-bi. Bar-boy. Zen.
Appearance: Male, 18, Dirty blonde hair cut jagged and short hidden under a black beanie. black trench coat filled with tools and scrap, denim jeans and thick rugged combat style boots.
average height and weight, a deep tanned white skin tone.
Personality: a natural tinkerer at heart, Barazen has grown accostum to using his mind to solve problems, build new gadgets, and find new ways to use the materials at hand. he was raised in a poor town so he knows how to make the best of things.
he's only ever seen one RW in his life, it killed his parents and he has had a deep fear of them ever since.
Description: He carries a shovel around at all times, he considers it the best tool and weapon available to anyone without a gun. he also never leaves anywhere without his tools, which although basic, have served him well.
he cannot stand RW's and freezes in panic at the mere sight of one.
Darkdragon26
Profile name:
darkdragon26
Human name:
Ewan
Your nick name:
Dark, Darkie... Whatever floats yer boat.
Appearance:
Ewan's a tall guy, with shortish light brown hair. I say shortish, because it's in the middle of long and short. It also flicks up a bit at the back, but you don't normally see it due to his hat. The hat's completely white, with the words 'black', written absolutely all over it. His skin's pretty pale, but not so pale that you would be like 'Oh my god, Vampire!' He wears a light blue T-shirt, and light grey pants. Often wears a black hoddie over the t-shirt. Bright colours, in his opinion, make him look strange and easier to spot and point out. His trainers are white, with orange laces and stripes of the same orange colour.
Personality:
A really laid back and calm guy. Well, that's until you get on his nerves. That's when he'll yell at you. But it isn't easy to do that. He for some reason isn't easily p!ssed off... but if he hates you then you've got a better chance of succeeding to p!ss him off. So it's advised that you don't do that. Also has a love for music. So he can easily ignore anyone when listening to some. Yes that does mean headphones at max volume with possibly Slipknot or Hollywood Undead music playing. He's also got a tendancy to be annoying and sarcastic at times. Sometimes it can be funny, others make you just want to slap him so hard. He also isn't that easily scared, and if he was he certainly wouldn't show it. Or he'd at least try to hide it, anyway.
Description:
Seeing himself as more of an assassin like guy, Ewan's weapons of choice is a katana, and dual GP35's. Even though the GP35's aren't exactly the most 'assassin-like' of weapons, you never know when a gun might come in handy. He also has a strange skill for stealing things, and is rarely caught doing so. If he ever is, it usually results in a mad dash away from whoever saw him stealing something, either dropping the thieved item or taking it with him. Normally the latter, depending souly on what exactly it is he tried to steal.
Imperiex-prime

Profile name: Imperiex-prime
Human name: Dane Gallivan
Your nick name: Imp
Appearance: Dark brown hair, a little long, but not like shoulder length or anything. Dane is about six foot one, with a lean build. Not really muscular, but at the same time not as skinny as a pole. He is Caucasian, for anyone wondering. He has a trusty brownish shirt, something that does not stick out, so no machines or raptorwings can pick him out real easy. Try to stay stealthy and all. He also wears camo jeans. Other then that, nothing spectacular.
Personality: Tries to be of the more hero type, chivalry and all that. Dane can, however, get too caught up in fights, and put himself and sometimes others in danger. He is, surprisingly, sometimes on the shy side. He tries to be friendly, if he can. He has one overriding fear though. A fear of heights.
Description: Dane carries what he calls a "Salvage blade". Because it is something he made from the torn bits of metal from cities and machines that he found. Over his clothes, one can see different salvage armor he made over time, for now it is more of just a shoulder plate for now.