*I Do Regular Sprites As Well*
Yes I Can do Pokemon, Naruto, and Bleach...
Sponsors
Hello people of the sporum, it's been quite a while since I've laid my eyes on this board, and frankly, I missed it.
While I'm not exactly going to be creating much, I'd like to share a newly acquired skill of mine with the community, animated sprites. An animated sprite is just what it sounds like: a sprite that animates, or "moves". Now I'm not exactly a pro at doing this just yet... That's where you guys come in!
I'll be taking requests of all kinds to enhance my skills and supply the community with some cool looking sprites. I might also make sigs once in a while if I feel like it..
I REQUIRE SOME KIND OF SPRITE SHEET FOR A REQUEST AS MAKING MY OWN SPRITES WOULD BE TOO TIME CONSUMING. (Combinations and so on are exceptions.)
A sprite sheet is basically a template to make my work easier. Many can be found here
http://sdb.drshnaps.com/index.php
< don't worry it's safe.
Request Form:
1. If you want it to be animated please describe what you want it to do, make sure it's possible according to the sprite sheet.
2. Links to all of the resources I'll need to make it. (If you want two sprites to be fighting, give me links to both sheets.
3. :Optional: Backgrounds are available for various games on Sprite Database, so let me know if you want one incorporated into your sprite.
4. Size. Give me either a general size or a measure. Ex: A fairly small square or 300x200
Gallery: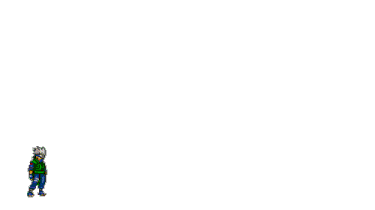 I realize the quality isn't the greatest on this one, but I'm working on it.
-Requests-
1.
2.
3.
At this time, I ask that if you are going to request a fight scene, make it short as they're a bit difficult at the moment.