If you wish to join, just submit a KDC creature...
KDC, also known as the Knurldown Clan, was founded by Doomnova, and re-opened by me and Glox. Once again, reopened by Issenkraal, but due to issen's absense, I've dicided to take over KDC till Issenkraal returns. The Clanmasters will decide a new challenge every week or so, and after that week, the Clanmasters will vote for the winner. The winner will get many Rank Points (see ranks below), until he or she, too, is a Clanmaster.
---
Members
---
Founder and Clanmaster Rank
Goober09
:Current Leader:
Issenkraal
:Co-Leader:
Elite Member Rank
19Phoenix93- 323
ghostofillusion-182 - Helped me update the member RP.

Mavor-176
jbman-121
Member Rank
Thobewill-94
Rantalia-92
Vektrix-49
MaudDibb-48
tshattler-38
Rebecca1208/Blooded Soul-32
Dino589-27
Newbie Rank
Kevin92-21
dieultra-20
rocketdog1234-19
Bossdog-18
lizar57-18
MELONLORD-17
Schusty78-16
andreases-15
Delzon-14
gremlinbob-13
cartoonworks-13
Zedspaced-11
robot-waffle-10
geekmonkey42-9
TheGuy185-9
MaestroCreator-8
lordofponies-7
StormTK-421-7
Azulon-7
SuperBanana-6
puppy13231-6
Potatofish-6
PrinnyGenocide-6
sjhorm-5
scott08-5
ParasiteZ-4
24ending-3
seokid-3
Endpawn-3
irishpirate262-3
Blazeer-3
LordLeon-3
CloudedThoughts-2
Blazeer-2
cwarloe-2
Lumorei-1
angeliclight-1
Bluedude195-1
DinoBozo-1
dragonshard-1
Isis1993-1
jelliphish-1
Mars of War-1
Mickeysam-1
SeanStar25-1
tyrannadon-1
krechur-1
azait-1
Naboo9-1
inferno7-1
gamedude88-1
Thehippopotamus-1
---
Clan Ranks, their meanings, and Rank Points
---
The first creature you enter to a contest will gain you RP, or Rank Points. With enough RP, you gain a promotion. RP you gain from entering a contest is 5. RP for a KDC Adventure is 3. RP for a non-contest creature is 1. You can win a lot RP in contest.
Founder
- The ultimate leader of the clan.
Clanmaster
- The right and lefts hands of the Founder, who decide contests with him and vote for the winners. There can only be a few Clanmasters at a time, but if more are needed, Elite Members with enough points will be promoted. [RP Needed: 500]
Elite Member
- A skilled member of KDC. [RP Needed: 100]
Member
- A member of KDC. [RP Needed: 25]
Newbie
- A new member of KDC, who hasn't yet won any contests. [RP Needed: 0]
Outcast
- A banned member, these aren't our friends. No one wants to have this rank!
---
Clan Rules
---
1. Respect other clan members.
2. Comment and rate the creations of other clan members as usually as possible.
3. Use as much knurldowns as DNA and complexity allows!
4. If you don't win, don't whine about it; no one wants to demoted or even... banned from the clan.
5. Also don't SPAM the clan thread or flame in it. This will also lead to demotion or a ban.
6. Remember to name all creations KDC_>creature name<. Otherwise, they won't be good!
7. You are allowed to enter as many creations as you want. addDNA, freedom, asymmetry, everything is allowed, as long as you are able to share the creations.
8. Have fun!
---
Current Contest
KDC_Logo:
Another Mavor made contest. Make a clearly viewable KDC_Logo.
Bonus: The winners of this contest will get a Bot Parts code (plus the points) from Mavor.
Rules:
1. Must be clearly veiwable
2. Adddna is allowed.
3. No freedom cheat.
---
Hall of Fame
---
Challenge:
KDC_Insects
Winner:
1st place: ghostofillusion. 2nd place: Mavor. 3rd place: Kevin92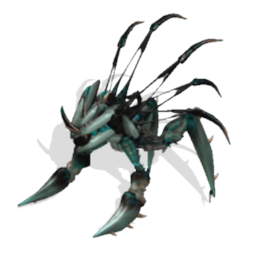 KDC_Beelzebub
Challenge:
KDC_Weapons of Mass Destruction
Winner:
1st place: Thobewill. 2nd place: Dino589. 3rd place: Mavor
KDC_Chuck Norris
Challenge:
KDC_Sport
Winner:
1st place: Mavor. 2nd place: MaudDibb. 3rd place: Jbman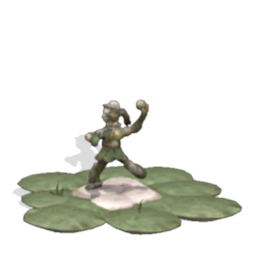 KDC_Girls Fast Pitch
Challenge:
KDC Plant
Winner:
1st place: Mavor. 2nd place: MELONLORD. 3rd place: Issenkraal.
KDC_Wonderland
Challenge:
Cannon Fodder
Winner:
1st place: ELolli. 2nd place: gastje. 3rd place: Isandil.
KDC_Minion
Challenge:
KDC Avatar
Winner:
1st place: Rantalia. 2nd place: Werderfan2012. Third place: Ursidae.
KDC_Rantalia
Challenge:
KDC Boss
Winner:
1st place: Thobewill. 2nd place: ELolli. Third place: abadaba18.
KDC_Boss Xavix
Challenge:
KDC Animal
Winner:
1st place: Mavor. 2nd place: Thoebewill. Third place: Rantalia.
KDC_Gopher
Challenge:
KDC_Render
Winner:
1st place: Issenkraal. 2nd place: 19Phoenix93.
KDC_Demon Hound
Challenge:
KDC_Dracon
Winner:
1st place: 19Phoenix93. 2nd place: Vektrix. 3rd place: Bossdog.
KDC_Dracon
Challenge:
KDC_Transformer
Winner:
1st place: Bossdog. 2nd place: gremlinbob. 3rd place: 19Phoenix93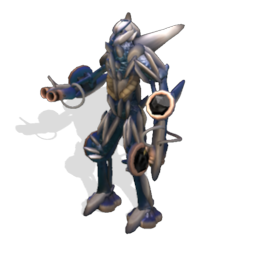 KDC_Rick-Prime
---
KDC Forums:Link
: Head here to talk about KDC and your creations, as well as non-spore realated content and other clubs.
KDC Sporecast
--
LINK
only new creatures entered though... (if you have some old ones you want entered, just say so, otherwise, only new ones will be included)
KDC_Hatchery
-- If you would like to see an egg of yours hatched into a KDC creature, just follow this
LINK