*Now entering hiatus. Will announce if continuing contest series or not once mind is made up.
~~~~~~~~~~~~~~~~~~~~~~~~~~~~~~~~~~~~~~~~~~~~~~~~~~~~~~~~~~~~~
Evo Mega Rex Contest
"He evolved to survive extinction...no, I didn't troll you Dragonvoid."
Editors:
Creature only.
Entry Limit:
1 per person
Expansions Allowed:
Creepy and Cute.
Deadline:
Prizes being distributed.
Rules:
1. For a special twist on things, evolve the Mega Rex!
[Link]
2. NOTE: This is NOT a template contest. Must be a new entry and do NOT use the creation above as a template (but can be used as a guide)
3. Must have some key similarities that resemble it's former self. (Ex: Spikes protruding from head)
4. Must be bipedal.
5. Must be similar in anatomy.
6. Provide an image and a link. Posting the name won't hurt either.
7. Carnivore mouths only.
8. Suitable coloring.
9. No posed entries. (Meaning it can't be posed.)
10. Keep it reptilian! Mammals will have their chance eventually...
11. Now that you know what Project G is, do your best!
12.
MelanomaboyTurbo
cannot enter this contest since he has already won the last one. He will be able to re-enter the next one however. (Just to be fair.)
1st Place:
A signature showing your triumph, your entry to be in WWTG, and a fully colored picture of your dinosaur!
2nd Place:
A signature showing your triumph and lineart of your dinosaur!
3rd Place:
A signature showing your triumph and a sketch of your dinosaur!
---------------------------------------------------------------------------
dragockon's T Mex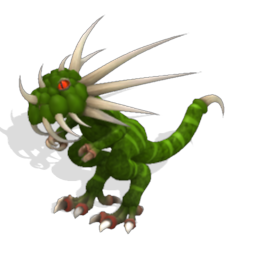 ---------------------------------------------------------------------------
Link1299's Hyper Rex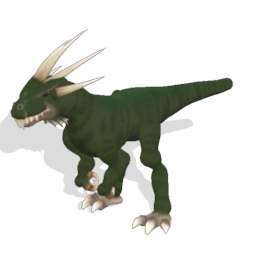 ---------------------------------------------------------------------------
Dragonvoid's Calecath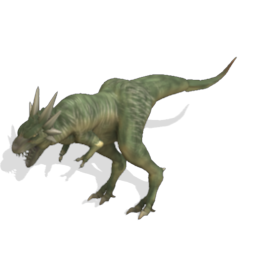 [Image]
---------------------------------------------------------------------------
schnautzr's Elaphikeratorhinus cryptos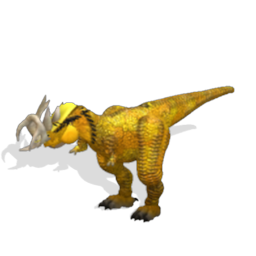 [1]
---------------------------------------------------------------------------
P1kkewyn's Evolved Mega Rex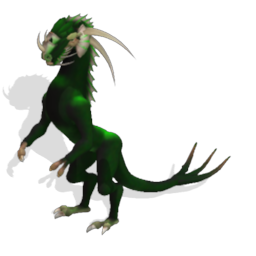 ---------------------------------------------------------------------------
---------------------------------------------------------------------------
---------------------------------------------------------------------------
---------------------------------------------------------------------------
---------------------------------------------------------------------------
---------------------------------------------------------------------------
---------------------------------------------------------------------------