A large chunk of the Grox's outer territoy has been abandonded, and the reason why is under speculation. Nearby Empires by the Galactic Core have gazed at and patrol the area, and they all came to a conclusion that it is secure. However, tensions arise between the Empires, as they all desire for the now free-territory to be under their control. The abonded sector has many planets rich in minerals and life. But could it be slowly torn apart by greed?
New Moderator of Roleplay: Metaknight281
Rules
1. No Godmodding, spamming, or flaming.
2. To be fair to players, an Empire can't be completely destroyed.
3. Colonies can be taken over, but ask my permission first.
4. You are able to control anybody in your empire.
5. No killing another character completely without that user's permission.
6. Colonizing a planet is free, and no permissions are needed.
7. No swearing.
8. Do not overuse smileys.
9. Enemy ships can be destroyed without permission.
10. You may have up to five main characters in your empire.
11. You may have only six starter planets of your empire.
12. Have fun! (Seriously, have fun is a real rule.)
Empire Sign Up Sheet
Name:
Description:
Major Characters:
Description of Species:
Other:
Prolouge
The sector was clear of Grox, and scans showed signs of life and valuable resources. The empires nearby have gazed at the beauty of these many planets in the sector, but no approaches have been made to colonize it yet.
Players
Lokaz
Name: Jayt Empire
Description: The Jayt Empire is a capitalist trader empire that generally bonds with other empires, and is a great source of trade.
Major Characters: Yatar the Scribe, Matak/
Description of Species: A skinny, bipedal creature with a purple, scaly, coat.
Other: I won't be playing much in the RP, as I like to see what you guys do more, without me interfering.
Bokkie3P
Name: Bagwa Empire
Description: A pealoving diplomatic species. The bagwa are very kind and usualy dont atempt to go to war.
Major Characters: Emporor Xonx, And the coucil of four
Description of Species:
http://www.spore.com/sporepedia#qry=ftr-creature%3Ausr-bokkie3p%7C2264466722%3Asast-500034209973%3Apg-200%3Aview-newest
Other: urm... Can i play as ppl other than the major carachters?
Supertav
Name: Vorgon Empire
Description: fairly aggressive faction most of the time, although can be allied easily if you managed to gain their trust. don't like peaceful empires too much.
Major Characters: Supreme Admiral Tereye
Description of Species:
tall, copper scaled bipedal race.
Other: might not be too active during weekdays.. I HATE SCHOOL...
Prospo
Name: Altorans
Description: Highly religious but peaceful
Major Characters: High preist mega, bishop tooga,and captian rex(will make later)
Description of Species: They are relatives of the grox and their speceies name is grobe.

(credit to Bubbemonster for creation). They have a symbiont organ within them that houses a race of Insect sized posionous flying tripedal snakes that they can release to defend themselves
Other: Will probably not be too active on weekdays
Irishpirate262
Name: Zirous
Description: Have advanced tech. Highly agressive. Anti-Zealots.
Major Characters: Emporer Zi,Head Admiral Core,First Mate Dor, and General(land) Fra.
Description of Species: AVATERS minus the tails
Other: N/H
Metaknight281
Name:Qualian
Description:The Qualian's are small but vicious creatures that live under a monarchy/dictatorship. They are ruled by a harsh, vicious, power mad Warlord known as Scringe who has his own order of knight's that hunt down ones that (Or might) oppose Scringe. Scringe has ordered all civilians to fight for him, no matter what gender, age, or occupation. He at least lets them live a normal life when they are not needed.
Major Characters:Scringe, Skonse, Sir Henry, Kurt, Herth
Description of Species:
About toddler size, carnivorous, shiny blue skin with small orange stripes.
Other:Won't be too active Mon-Fri from 7 am to 5 pm
Onebaddude
Name: Tallum Empire
Description: They would rather avoid war, but they won't hesitate to attack when provoked.
Major Characters: Scorcher the Emperor; Mairuna the Knight
Description of Species: Pale skin with yellow or red eyes.
Other: N/A
MataRahi
Name: Elona
Description: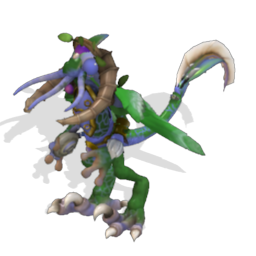 Calm in the face of (most) danger, Elona is a skilled captain and leader. However, in some situations he will freak out gigantically.
Major Characters: Ethe, Nell and Failo are navigators. Sikol is an engineer. Ilira is a medical officer. Maia is an elite combatant.
Description of Species: The Enola are peaceloving Shamans, but will not hesitate to retaliate if they or their allies are threatened. They are naturally fast, agile, and can fly.
Other: Umm... our ships have five major sections: Control, Medical, Engineering, Recreation/Quarters, and Eco.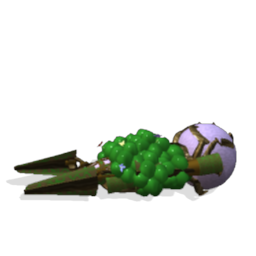 [/
BlueMonkey555
Name: Supreme Jekrel Federation
Description: A race of aristocrats and people in high places, the Jekrel Federation was built off of plotting and dispute, secret plans and deceit. The Federation is peaceful most of the time, but is quite hot-headed, and does not like to be crossed, double-crossed, or tricked.
Major Characters: Captain Tergenix of the
Triumph of the Powerful
or simply
Triumph
, who has fought for the Federation since he was 19 and became a Captain at 24. The Omnipotent, the great leader of the Federation, who is becoming ill and weary, but insists on holding meetings for the sake of the Empire. Ordunum Vilxstead, (Ordun Vilx), is a 13-year-old Jekrel who has no knowledge of his family or past life, who grew up in a dirty suburb on Dores, outside of Irkstead, a capital and center of learning, which is highly exclusive, and settled on top of a 400ft mesa. Possibly more?
Description of Species:
http://www.spore.com/sporepedia#qry=ssc-500279401981
-Jekrel Sporecast.
Other: Uhh.. Read the Edge Chronicles? I'll be busy during the week. Expect to see me after 4:15 everyday. Theme Song:
http://www.youtube.com/watch?v=ck0IepCb3ho
(err, skip to 2:47!)[/
Skipp376
Name:Eculoptions
Description:They own nearly an entire arm of the galaxy. They are one of the eldest empires, and were the main enemies of the grox before they dissapeared. Recently, A large disaster struck, Leaving them with six planets.
Major Characters:Xenorix Telianos, Grand Emperor Xinor.
Description of Species:Human-like, Varying skin color, Tiny wings, Sharp claws
Other: