mtsloud wrote:How's this for a sentient?
You're into "fluffies" aren't you?
It's hard to outfit a creature with such detail. You wouldn't be able to place any good-looking arm detail on since the fin is there, and trust me... I think the fin is a little unnecessary. A fin on a "mammal"?
The body doesn't have much of a shape. For its height, I would have made the stomach a bit thinner and the torso larger (or make it stay the same size at least). If you want the short type, then make the body structure "round" or "oval" like my Krullu.
They ARE pretty chubby.
Also, for such a creature that I'm assuming is a mammal, the eye choice might not be the best.
It seems that the legs wouldn't hold up such a shape. And tails aren't necessary for every creature. Do HUMANS have tails? No.
I'm not saying that you shouldn't put a tail on sentient creatures, I'm only saying that it may not suit this creature very well.
Ask me to outfit it, and I won't do very well.
Tip: Take a look at the Grox's structure. They're short a bit and pudgy. But they don't have such thin arms. Instead, they have the upper joint a bit skinny and the lower joint rather beefy. I love using that arm type. Thin at the top, and fat at the bottom. Just take a look at these: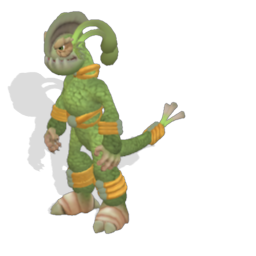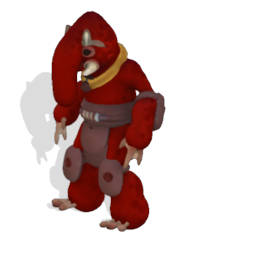 The top green creature is my old mascot known as the Qualeodon. I used "Grox legs". I also made the torso more "humanoid".
The bottom creature is my current mascot, the Krullu. Tear its outfit off (
I hope you're doing this to look at the spine lol) and he has a very simple body, much like your creature, mtsloud.
Throw some parts together that go
well
with each other, slap the paint that matches its type (mammal, reptile, alien, slime, whatever), and you're good. But by your creature, I can definitely tell that you had the constant urge to make it "fluffy" if you know what I mean. The ears, the mouth choice, the "paws", and a big indicator- the tails.
...wow, I really wrote a long one for a single creation.