AM Community Booth
Wondering who makes the best sigs? Need a reason to create? Have that guy who's stealing all of the room in the nursery? The community booth is the place for that, and more!
__________________________________________________________________________________
Contests
Rules:
1) No bot parts.
2) All creations must have the required tags
3) If the contest is not template or team, you must be the parent author!
4) Post any entries here. If you need help just ask.
5) Judges are allowed to show off an entry for the contest, but it won't count in judging.
Judging: I will try to mix up the types of judging so it won't be all the same.
Types of Judging:
MC) I, or a team of people, will pick some of the best, then ask Orthidostiss to put up a poll to pick the winner.
Open) I will ask Orthidotiss to put up a poll with all of the entrys. (if possible)
Closed) The winners will be judged by the judges without outside opinion.
Judges: Most of the time it will be me and a team of volunteers who will judge, but if I can't do it I'll try something else
Current Judges: Anyone can apply to judgehood, but past winners will have priory.
Current Contest
Before we had Ortho in power, Azz was the owner of Astral Sigs. Ortho suggested Astral Mall and a couple of weeks later AM was in planning. Right before opening Azz left (for how long nobody knows) and it wasn't untill I hinted to Ortho to look at his/her location that we noticed that Azz left us with a message. "Guys I left, refound Astral". Ortho acted shortly after, closing AS in the directory and combining AS and AM to a new AM that opened right after. It is because of Azz that we are here.
The Challenge:
Create a creation in honour of Azz. It may be a creature, building, vehicle, adventure, or something else entirely.
If it is a spore creation tag it with
OMC AzzHonour
.
It will be judged in
Open Style
The Prize
1st Place= A 1st place statue and a winners seat with all it's privileges.
2nd Place= A 2nd place statue.
3rd Place= A 3rd place statue.
All who took place: A comment or two, a place in the description of this contest's statue of honourable mentions, and if I like you, a chance to be buddied.
*If you have any comment on the prizes, please voice your opinion.
_______________________________________________________________________________
Featured... Stuff
Anything awsome created in the mall, from sigs to creatures, has a chance to get featured in this zone.
Current feature: The A.C.I.D.S. animated sig by Ortho!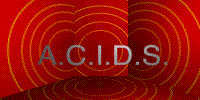 ______________________________________________________________________________
Appeals
If you think that somebody deserves to be put on Ortho's banned list, or if you think that you or somebody you know on the list doesn't belong on the list, send me a PM
neatly
telling me the reasons why the person should/shouldn't be banned from astral. If the reasons are equal or *better* than the terms of the banning, a PM will be sent to Ortho with the original PM where s/he will make the final decision. Any rage or messy PMs will not be cosidered as an appeal.
I hope I will never have to use this, but this service will remain open just in case.
*I am open to any ideas about anything that I could add or get rid of.