That Winter Wyrm was causing a lot of damage.
It had the Anti Claus at a real disadvantage.
Being nigh indestructible to any attack of muscle.
The anti claus had to find a way to avoid a direct tussle.
He consulted his volume of forgotten knowledge and lore.
And found the answer on page two hundred and forty four.
According to Rodrick the Elder there is only one way to return a Winter Wyrm to it's pit which is bottomless.
And that is to drive them away by performing a ballet using a group of trained hippopotamus.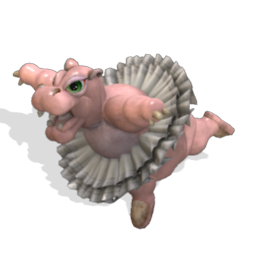 "Well that worked out well", thought the Anti Claus to himself,
Which still leaves those cute Snowees to remove from this Arctic ice shelf.
He racked his brain for a suitable solution.
And then he came up with a way to extract retribution.
Behind a bar on a dead end street in the a bad part of the hood.
A group of Snow Punks would gather who were up to no good.
They will be the Snowees perfect foe.
For snowball attacks they absorb and use it to grow.
Under the Snowee attacks, they became giants nearly 50 feet max.
And the Snowees eventually fall under a virtual avalanche of Snow Punk attacks